This article about Barrister Ngozi Ekeoma reveals some important information you need to know about the Abia-born business woman and philanthropist. Her date of birth, education, family life, and career is talked about right in this article.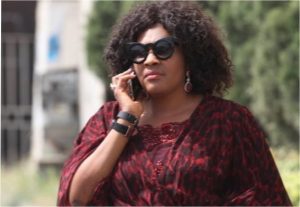 Barrister Ngozu Ekeoma's Career and Business Life
Mrs Ngozi Ekeoma is an astute entrepreneur, wealth creator, and employer of labour. Her business interests span different fields in oil and gas, agriculture, manufacturing, power, money market, shipping and logistics. A lawyer by profession,
Ngozi has received several trainings in management, alternative dispute resolution, leadership and strategy both at the local and international levels. She is an alumnus of the prestigious Harvard Business School. She sits on the Boards of many business endeavours. Presently the Group Managing Director of Nepal Group of Companies, she is also the MD/CEO of Nepal Oil and Gas Services Ltd, First Fenders Ltd, Quest Shipping Ltd, Sorties Logistics, Emline Nig. Ltd, Genesis Electricity Ltd, and Legend Express Alliance Resources Ltd.
Also read: Mele Kyari: Biography and Profile of the 19th GMD of NNPC
Ngozi Ekeoma Date of Birth, Ancestry, and Education
Ngozi Ekeoma was born on 29th April, 1972, and she hails from Igbere, Bende LGA of Abia State, Nigeria. She attended Immaculate Girls Secondary School, Aba, the University of Lagos and the Nigeria Law School where she trained as an attorney and recently, Harvard Business School, Boston, USA. She is a member of the Nigerian Institute of Chartered Arbitrators.
Also read: Top 10 Business Schools in Nigeria You Can Get The Best Education From
Ngozi Ekeoma Hobbies, Social, and Civic Life
Mrs Ngozi Ekeoma enjoys reading, meeting people, photography, dance and community service. A devout Christian, she is a State patron of the Boys' Brigade of Nigeria. She is a philanthropist and owns the Pa. Anyaso Skill Acquisition Centre with which she has empowered many youths. Mrs. Ekeoma has awarded several scholarships to the indigents. She has through her Foundations offered some scholarships to some indigent citizens in Nigeria. Apart from offering huge employment opportunities to the Nigerian youths, especially in Delta state, Ngozi has through her company Nepal built an ultra modern block of class rooms at the proposed Police College/Training Centre in Oghara. She carries out an outreach programme that feeds the poor in different parts of Nigeria
Ngozi Ekeoma Marriage and Family Life
Barrister Ngozi Ekeoma is married to Elder Ekeoma Eme Ekeoma, a business mogul and a church leader at the Presbyterian Church of Nigeria. The marriage is blessed with four children and three lovely grandsons.