The Civil Society Legislative Advocacy Centre (CISLAC), under the auspices of the project "Tobacco Tax Advocacy in Africa" is creating awareness on how an increase in Tobacco Taxation can actually curb the menace attributed with the consumption of Tobacco in Nigeria. One of such wake-up call was recently made to journalists and media professionals in Abia state. The media training organised by CISLAC, with support from Tax Justice Network Africa (TJNA), took place in Umuahia on Friday, September 24th, 2021.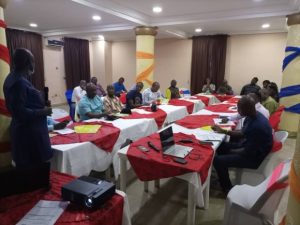 Speaking at the event, Mr. Okeke Anya, CISLAC Program Manager, talked about the negative health implications that are associated with the consumption of Tobacco and it's products. For example, some of the chemicals contained in Tobacco are carcinogenic, and have led to many cases of cancer today in Nigeria. He also explained that most of the diseases that are associated with Tobacco consumption are expensive to either cure or control.
Also read: Cost of DNA Test in Nigeria and Some Paternity Testing Centers
To control the damage caused by Tobacco consumption, he further explained that an increase in Tobacco Taxation can have a positive impact. For example, when there is an increase in Tobacco Tax, the price of its products (e.g Cigarettes) will sky-rocket, thereby making it nearly impossible to purchase by a man who is striving to feed. He gave an illustration, that a man who is doing a menial job will hardly have a spare amount of cash to spend on Cigarettes if for instance the price of a stick of cigarette is increased to N500.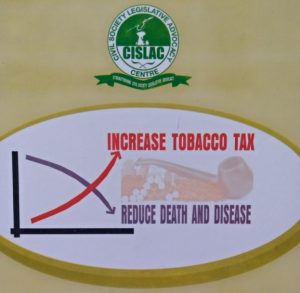 He further explained that if Tobacco Taxation is increased, it will help to boost the country's revenue generation. He gave Philippines as a perfect example of a country that Is generating large amount of revenue from Tobacco Taxation.
Mr. Anya also advices parents and guardians to checkmate their children or wards, and teach them about the health hazards that are associated with Tobacco consumption.