Umuahia is the capital city of Abia State, which is located in the south eastern region of Nigeria. Umuahia has two Local Government Area (LGA) – Umuahia North, and Umuahia South, and each of these local governments comprises of various towns and villages. This post contains the complete list of towns and villages in Umuahia South LGA (local government area) in Abia state.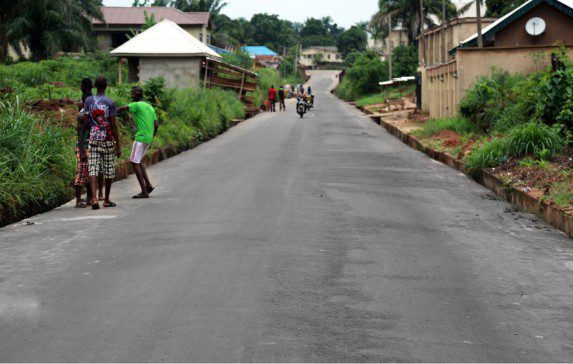 Also read: Names of the Newly Appointed Transition Chairmen in Abia State
List of Towns and Villages in Umuahia South Local Government Area
Below is the complete list of towns and villages in Umuahia South LGA in Abia State.
Umuopara
Old Umuahia
Nsirimo
Ubakala
Ohiocha
Ohiya
Eziama Ubakala
Nsukwe Ubakala
Amakama Olokoro
Ezeleke Umuopara
Eluamana Mgbedeala
Umuajata Olokoro
Umuobia Olokoro
Laguruna Umuosu Ubakala
Ekenobizi
Okwu Olokoro
Umumba Nsirimo
Umuosu Alaocha
Abam Alaocha Ubakala
Umuanya Ogbodi
Dim Na Opara
Umudere Olokoro
Ngodo
Avonkwu Olokoro
Umuntu Olokoro
Itu Olokoro
Amangwo Olokoro
Umuopara Ozara
Uzi Olokoro
Ipupe Alaocha Ubakala
Umuokorodo
Agbama Olokoro
Umuihe Umuopara
Omaegwu
Alaoji Amakama Olokoro
Dikeukwu
UturuIsiala
Eluelu Old Umuahia
Erim Nsirimo
Umuogo Ubakala
Mgbarakuma Ubakala
Umunwanwa
Ihenwekeala
Amuzu Ubakala
Umutowe Olokoro
Amizi-Ekpe Olokoro
Knowing the various towns and villages in Umuahia South local government area of Abia state can be useful, especially if you are coming to that area for the first time or you want to just use it as knowledge acquisition, This post is indeed useful to as many as may need it. You can easily use the social share buttons on this page to share this information on Facebook, Twitter and any other Social Media profiles of your choice.